Dine!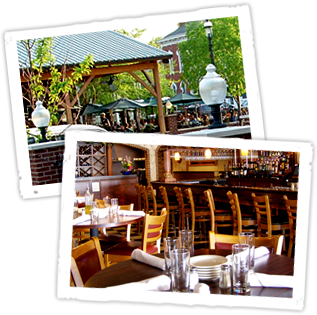 That's right. Downtown Miamisburg has more to taste too. No matter what you're craving, you're sure to find a restaurant that will satisfy your taste buds.
Enjoy a hearty breakfast and a steaming hot pot of coffee in the morning, and for lunch, grab a seat in the sun on one of the various restaurant patios. Sink your teeth into a cheesy slice of pizza or into layers of meat, cheese and veggies on a sub bun. For a quick snack, enjoy an ice cream cone or a homemade cookie from one of the cafés.
When dinnertime rolls around, discover a mouthwatering all-American burger or some authentic Italian-American cuisine. Afterwards, enjoy a glass of wine or an ice-cold beer in the company of great friends. What could be better? Discover something new and let your taste buds explore!
Check out more restaurants on our Food & Drink page.
Food and Drink in Downtown Miamisburg:
3 Dips Ice Cream Shoppe
A Taste of Wine
Bullwinkles Top Hat Bistro
Good Time Charlie's
Hamburger Wagon
Ice Cream Trolley
Koffee Kup
Lee's Famous Recipe Chicken
Mz Pickles Sandwich Shop
One Bistro
Pappa's Pizza Palace
Ron's Pizza House
Star City Café
Subway
TJ Chumps